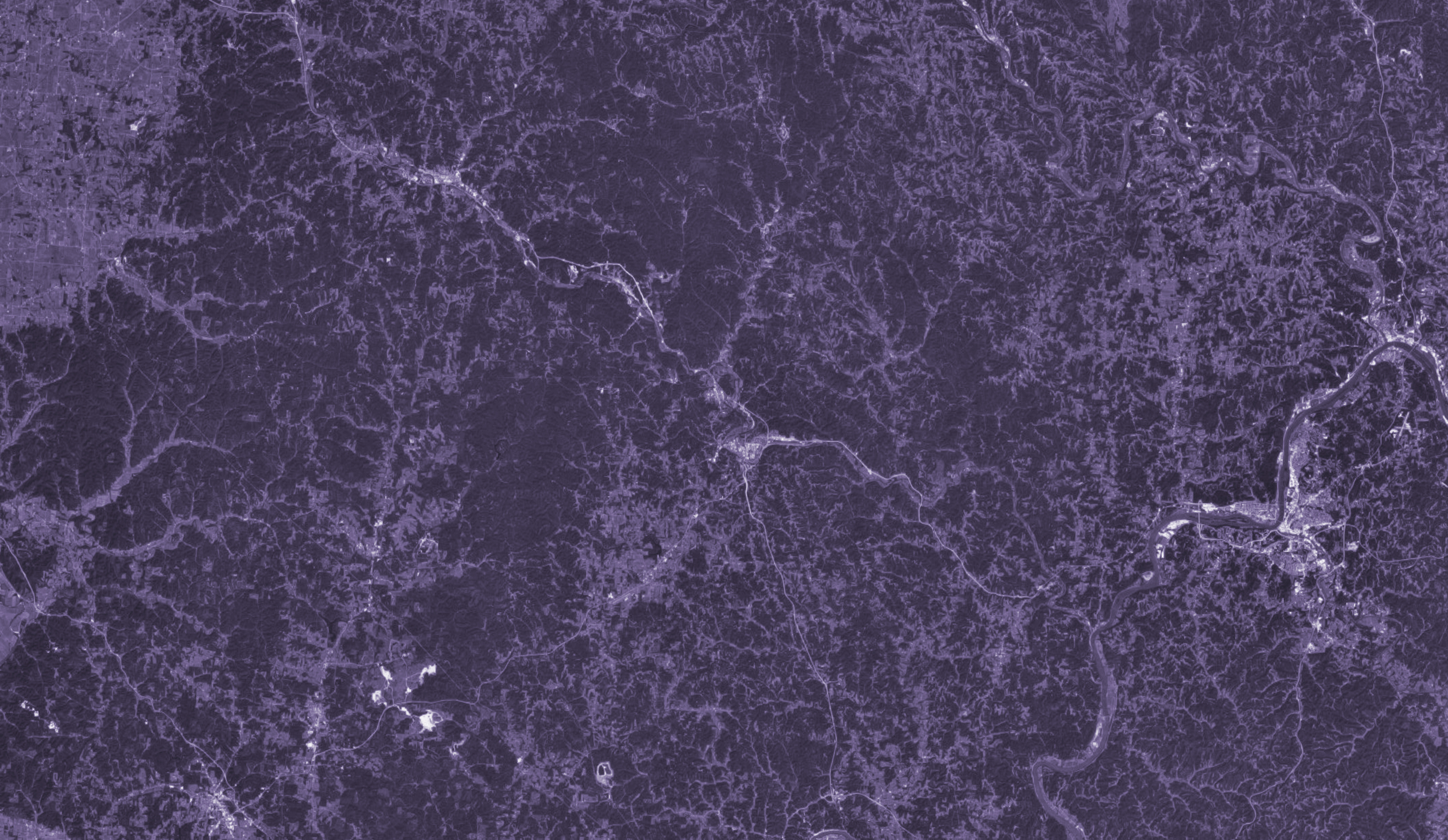 RESOURCES
Satellite Image from Google Earth
A correction has been appended.
Recovery doesn't look the same for everyone. There are a variety of options available to those seeking help, from inpatient or outpatient services, medication-assisted treatment and more. Here are some local resources to explore:
Hopewell Health Center
Hopewell Health Center is an integrated healthcare center.
"We have recently added expanded medication assisted treatment for opiate use disorder into some of our primary care sites," Kate Jiggins, medication-assisted treatment project director at the center, said.
Health Recovery Services
Health Recovery Services serves those affected with mental illness and alcohol, tobacco or drug addiction.
"In treating individuals dependent on opioids, HRS utilizes a combination of Medication Assisted Treatment (MAT) along with counseling," Joe Gay, the executive director of HRS, said in an email.
Medication-assisted treatment uses behavioral therapy and medication to treat substance abuse disorders.
HRS provides Methadone, Buprenorphine or Vivitrol. through its two MAT programs, in Athens and Jackson.
Rehabilitation facilities
John W. Clem House
John W. Clem House, 8044 Dairy Lane, is a residential center for men struggling with addiction. It is a substance-free living center that can serve a maximum of 12 people, Ron Luce, executive director of the facility, said. Clem House does not provide medical treatment and is not a detoxification facility.
Rural Women's Recovery
Rural Women's Recovery is an addiction and mental health treatment program for women that has been around since January 1990.
A maximum of 16 women can be in treatment at a time, and the program serves about 80 people a year, Catherine Chelak, Rural Women's Recovery's program director, said. Typically, women stay at the center for 90 to 120 days, unless they are pregnant.
Rural Women's Recovery is not a medication-assisted treatment program.
"We're very proud of the fact that we have a gender-specific program … and we make serving women here a priority," Reggie Robinson, the program manager for the division of community services at Health Recovery Services, said.
Ohio University
Ohio University offers two services for those dealing with addiction: the Collegiate Recovery Community and SMART recovery.
"It's not specific to opioid addiction, it's any addiction including addiction to alcohol," Terry Koons, associate director for Health Promotion, said. "It could be addiction to unhealthy behaviors like pornography."
The Collegiate Recovery Community began at OU in 2012 and is a part of the Campus Involvement Center, which falls under the Division of Student Affairs. The CRC is located in Baker 321, and it holds a weekly peer support group for college students Fridays at 3 p.m.
SMART recovery stands for Self-Management and Recovery Training. Those meetings are open to the public in addition to OU students. The meetings take place Wednesday at noon in the CRC office.
"I like it, especially when you have an older person in here that is trying to overcome an addiction," Ann Addington, assistant director for health promotion, said. "To just have a student sit and listen to them and look at them physically and see what the addiction has done to their bodies physically really, I think, can be impactful for the students."
Law enforcement
Hocking County Judge Fred Moses runs a Vivitrol Drug Court program. People are eligible if they have a misdemeanor charge of the third-degree or higher and are on probation. They also must have a dependency diagnosis for opioids from a licensed treatment agency.
"We were the starter of Vivitrol in the state, they're all modeled off us," Moses said. "We just took the standard drug court model and started using Vivitrol as the medication-assisted treatment."
Athens County Prosecutor Keller Blackburn started the first prosecutor-based Vivitrol program in Ohio, and the program has treated more than 150 people.
"There are individuals who have been to prison before, who are now clean and have jobs," Blackburn said. "There are people who have gone to college because of this. There are a lot of success stories. It's not 100 percent perfect, but it's successful."
Hopewell Health Center locations
Athens County Locations
Athens Behavioral Health Care Clinic, 90 Hospital Drive
Logan Primary Health Care Clinic, 1383 West Hunter St., Logan
REACH Youth Partial Hospitalization, 14455 Kimberly Road, Nelsonville
Respite Adult Crisis Program, 7976 Dairy Lane
Athens County WIC Program, 70 North Plains Road, Suite 117, The Plains
Coolville Primary Health Care Clinic, 25716 Wilson St., Coolville
Hocking County Locations
Hocking Behavioral Health Care Clinic, 541 SR 664 North, Suite C, Logan
Logan Primary Health Care Clinic, 1383 West Hunter St., Logan
Jackson County Locations
Jackson Behavioral Health Care Clinic, 502 McCarty Lane, Unit #5, Jackson
Vinton County Locations
Vinton Behavioral Health Care Clinic, 313 W. Main St., McArthur
McArthur Dental and Primary Health Care Clinic, 31891 SR 93 North, McArthur
Meigs County Locations
Pomeroy Dental and Primary Health Care Clinic, 41865 Pomeroy Pike, Pomeroy
Perry County Locations
Primary Health Care Clinic, 2541 Panther Drive, New Lexington
Perry County WIC Program, 2541 Panther Drive, New Lexington
Ross County Locations
Chillicothe Primary Health Care Clinic, 1049 Western Ave., Chillicothe
Washington County Locations
Washington Behavioral Healthcare Clinic, 809 Farson St., Unit 110, Belpre
— Emma Ockerman contributed to this report.
Correction: A previous version of this report incorrectly reported information about medication-assisted treatment. The story has been updated to reflect the most accurate information.
Development by: Hannah Debenham / Digital Production Editor