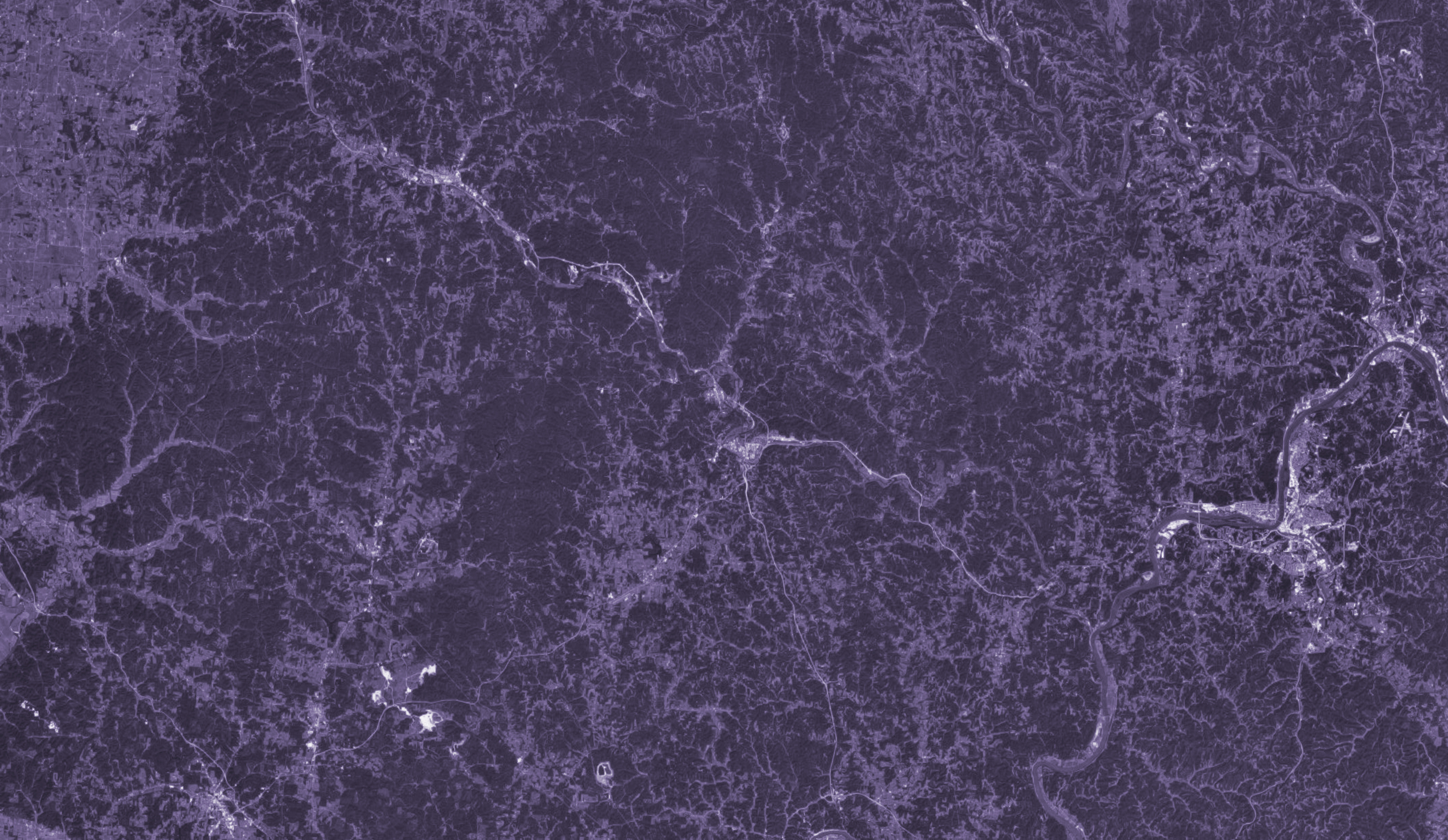 OHIO IN CRISIS Teaching Empathy
Satellite Image from Google Earth
D
uring the rise of the opioid crisis, the Heritage College of Osteopathic Medicine found it easier to comply with the 2016 White House request to be teaching opioid prescribing because they were already doing it.
The medical school was one of the first of a "small number" of other schools to respond to the 2016 White House request to educate medical students on prescribing opioids, HCOM Dean Kenneth Johnson said.
"The opioid abuse epidemic is an issue that's deeply important to the medical school and to the citizens of Ohio, and it's something that we have been working on consistently for years," Johnson said in an email.
Some of the topics they were teaching before the request includes opioid prescribing, addiction medicine and non-opioid alternatives for pain management. Some interventions include osteopathic manipulative medicine which is a system that focuses on the musculoskeletal system.
Alex Myers, a second-year medical student at the HCOM's Cleveland campus, said he has lost friends and high school classmates to heroin overdoses in his hometown of Painesville.
During Health Policy Day, a mandatory exercise for first-year medical students that is meant to show how such issues are broader than healthcare, Myers spoke about losing a friend this past December to a heroin overdose.
"(She was) someone that I used to hang around with when I was in high school and it didn't make it hurt any less, because she was … four years younger than me … same as my sister," Myers said. "And it was kind of startling to see someone that young slip into that and overdose and die."
ILLUSTRATION BY ABBY GORDON
A deeper understanding of the prescription practices that aided the opioid epidemic is crucial for medical students, Nicole Wadsworth, associate dean of academic affairs for HCOM, said. Through training students about situations in which a patient may be requesting opioid pain pills, they must face potential risks with great responsibility.
"(Patients) may come to a doctor and say, 'Look, I am having all of this pain, I just need this pain medicine,' and it's not that simple."
HCOM focuses on manual medicine, which is a core belief that the body is capable of self healing and combatting disease without medication.
"Since all of our students are trained in manual medicine, that is a better therapy that they are trained in to treat pain," Wadsworth said. "So (it is) certainly an alternative to opioid pain medication."
Joseph Bianco, assistant professor of social and behavioral medicine in HCOM, said when he teaches his addiction class, the first thing he tries to do is confront stereotypes that people may have.
"This idea that we tend to judge, and think that the face of addiction is just poor, or people with low morals," Bianco said. "But really it's affecting everyone and we need to … figure out how we can all work together and change that."
Additionally, Bianco said he educates and works with students on being aware and going into those situations with a trauma-informed approach so that they start from a place of non-judgement and compassion.
Myers and Wadsworth both believe it is vital to treat these patients as people who are struggling with a treatable illness, not that they want to be addicts.
"We preach a lot about empathy, but it's one thing to speak it and it's another thing to live it," Myers said. "I don't necessarily blame physicians directly for that, but … it's something that we could definitely work on."
Bianco said HCOM is currently in the process of revising the curriculum to have more of an emphasis on interprofessional competencies.
Myers said the most important thing he has learned is that doctors should treat people as human beings, not addicts.
"There is a lot of stigma associated with addicts and it's on us," Myers said. "It's our job to fight against that."
— Emma Ockerman contributed to this report.
Development by: Taylor Johnston / For The Post